Oroflex Hose
Layflat hose for Sludge / Slurry & Irrigation
At SlurryKat, we pride ourselves on using only the best quality products on all of our systems and that's why we recommend the use of Oroflex hose.

Our pipelines are used across a range of demanding environments worldwide and we know our customers need pipelines that will withstand the rigours of temperature and terrain.

Oroflex pipelines have been subjected to thorough testing by our contracting division, and prove to be consistently durable, practical and reliable.

Oroflex hose is available with SlurryKat Stainless Steel couplings.
Oroflex 20 For Sludge/Slurry & Irrigation
Oroflex 20, a hose often copied but never bettered. The most popular hose used by contractors in the UK and Ireland.

Oroflex gives many years of reliable service in many demanding applications across the globe. Stocked in a wide variety of sizes and lengths, Oroflex continues to be the innovative market leader in slurry, irrigation and water transfer worldwide.

Other sizes available. Pressure data given is for water media. Air applications have a lower pressure rating. Please consult with your local SlurryKat dealer for exact air pressure data.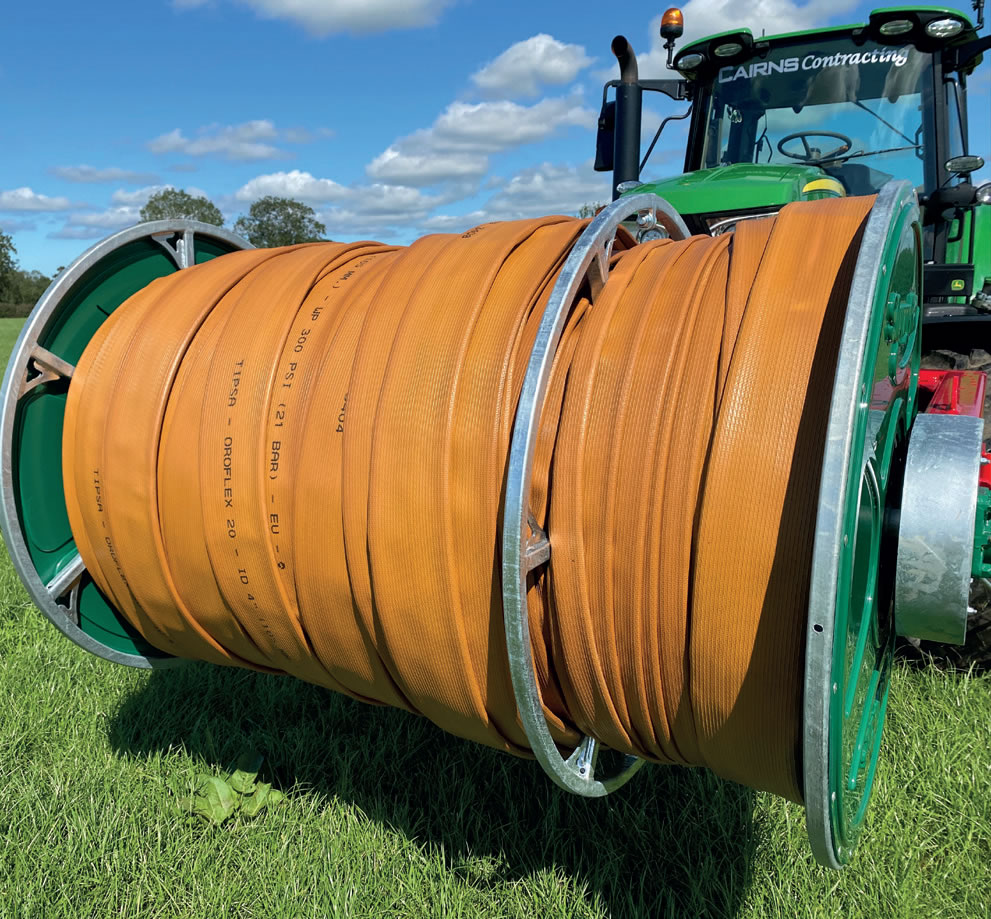 Specification:
For Use on all Slurry Systems, Supplied in 200m Lengths Standard. 
Assemblies Made to Order with Couplings and Repair Sleeves Fitted. 
Fully Complies to BS 6391.
Features:
Non-Conductive Rubber. 
Can be Used with Repair Sleeves for Extra Long Service Life. 
Ribbed Cover for Maximum Resistance.
Colour: Yellow Nitrate rubber and liner. Black colour on request
Temperature: -20℃ to +80℃ - Intermittently to 100℃
Cover: Nitrile rubber
Lining: Nitrile rubber
Reinforcement: High tensile circular woven polyester /polyamide jacket
Application: Air, water, sludge/slurry, drag hoses. Compressed air breaker hoses. Used as a by-pass on temporary line discharging hydrocarbons with an aromatic content not exceeding 40%.
Oroflex 30 For Sludge/Slurry
High pressure layflat hose specially designed as a drag hose in sludge and slurry applications.

Oroflex 30 is made from a tough polyurethane rubber and is designed to work in tough, abrasive environments.
Specification:
Materials Approved to NSF61 and KTW. 
Exceeds WRAS Standards. 
Suitable for Portable Water Pumping Applications.  
Standard in 200m Coils.  
Available up to 400m Lengths.
Colour: Blue
Temperature: -35℃ to +70℃
Cover: Polyurethane cover and liner
Reinforcement: Polyester jacket
Remarks: Very hard wearing
For information on specifications, prices and lead times please contact your SlurryKat Dealer.