SKIARC
SlurryKat Intelligent Application Rate Control
Demands on modern farming are ever increasing every year that passes. With over 20 years of slurry application experience on various types of crops, SlurryKat are at the forefront of this new cutting edge technology.

With this unique technology developed, it is possible to apply slurry with ease and with precision accuracy.

On slurry tanker applications the operator can pre-set a required application rate on the on board computer and the tanker will intelligently apply that set rate. If the operator increases or decreases the forward speed, the system will automatically adjust the application rate.

When used on an umbilical system, the operational parameters are completely different and more challenging. In this application, slurry is pumped through an umbilical pipeline, flowrate can vary and is determined by the length of the pipeline, capacity of the centrifugal pump and the dry matter of the slurry.

With prolonged testing in our Agri-Contracting division we overcame the challenges and found a totally unique solution. Again, like the tanker application of this system, a pre-set rate can be applied and the system adjusts the flow rate to match any changes in forward speed or flow through the pipeline completely automatically.
Both of the two SKIARC applications can of course be linked with GPS Auto Track/Auto Steer systems. The system has demonstrated impressive accuracy rates of 98-99%.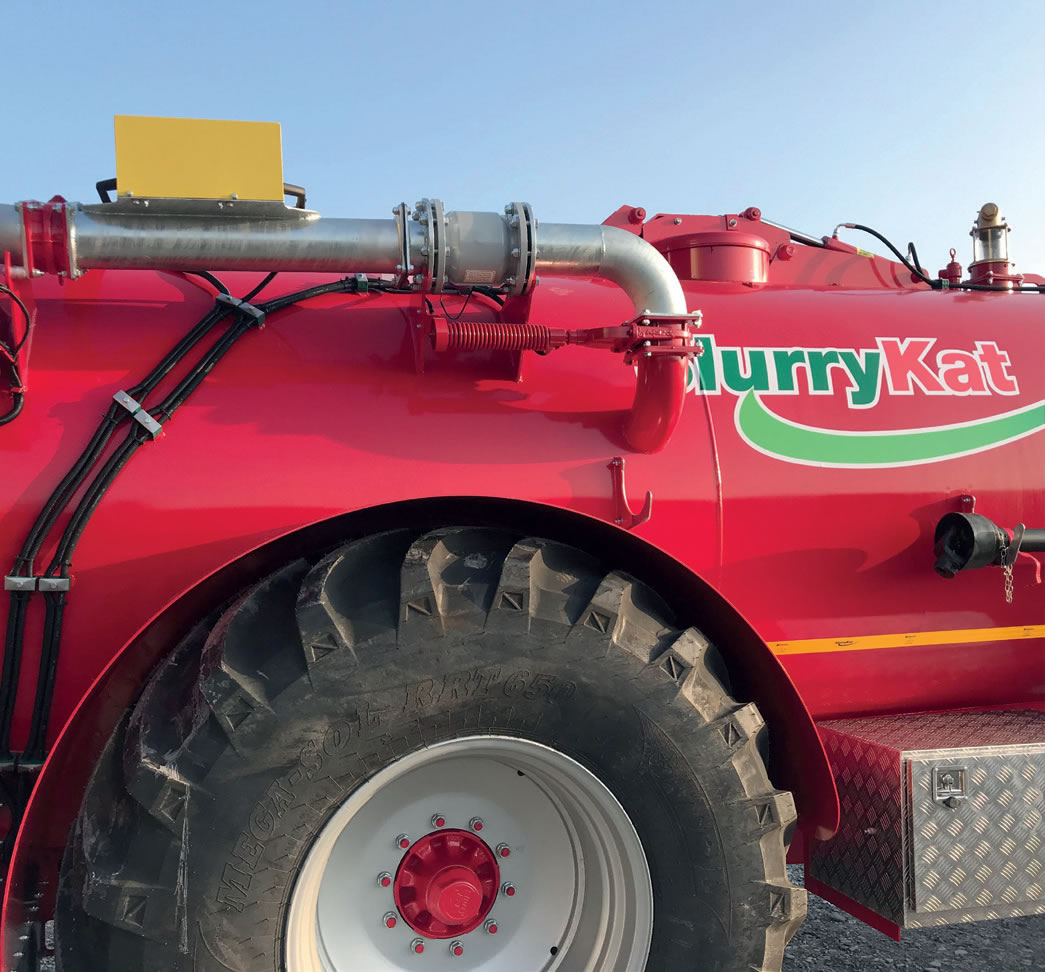 Incorporating NIR Nutrient Management Sensors From John Deere
For more information on specifications, pricing and availability / lead times please contact your local official SlurryKat stockist. Use our dealer locator to find your nearest.